When I started to engage in journalism upon my arrival in Italy, it didn't take me long to realise that especially in investigative journalism, due to a certain judiciary system that was mostly valid but which often took sides, in Italy the role of a CIA agent was seen in a totally distorted manner: he was no longer seen as the defender of lawfulness and freedom from terrorism in his homeland and in that of others, but as a kind of mentally sick person with homicidal tendencies, or as a demented mass murderer, even, also because the sneaky US agent never planted the bomb himself – as any other cunning demon would have done – but entrusted it to unpredictable kids like Fioravanti and Mambro or to disturbed individuals who had already been placed in psychiatric care like Carlo Digilio.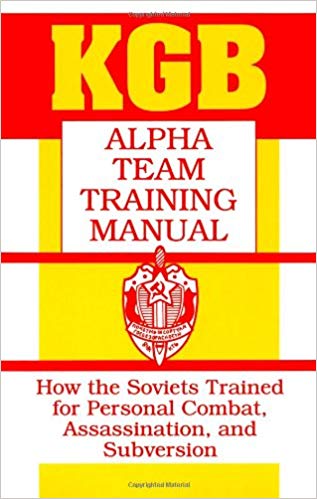 The latter described the CIA – for which he said he worked – like a military (instead of civil) organisation, and spoke of military hierarchies that did not exist and of people with American- sounding surnames who were not in any official registries. There were also brilliant mythomaniacs like the "Venerable" Licio Gelli, who some hearsay reporters described for decades as the omnipotent dark side of the United States in Italy. We are talking of a person who didn't speak a word of English and had some trouble with Italian too, who had NEVER been – no matter what they wrote – to the White House, to the Embassy in Rome, or to any US Consulate in Italy for that matter, who had never even met a retired archivist, let alone a CIA agent, a man that if you were to ask him who the Regional Security Officer was, would not have even known what you were talking about. And as for the Field Manual, everybody knows that it was a false item of KGB that could be found in any specialised bookshop in New York. In fact, it could already be found on the Internet as well. But since the Venerable was a deception genius, what did he do? He hid it in the false bottom of his daughter's suitcase, which was discovered during a search in the airport (something that even my cat would have predicted). And so it became a reference code for the American massacres in Italy.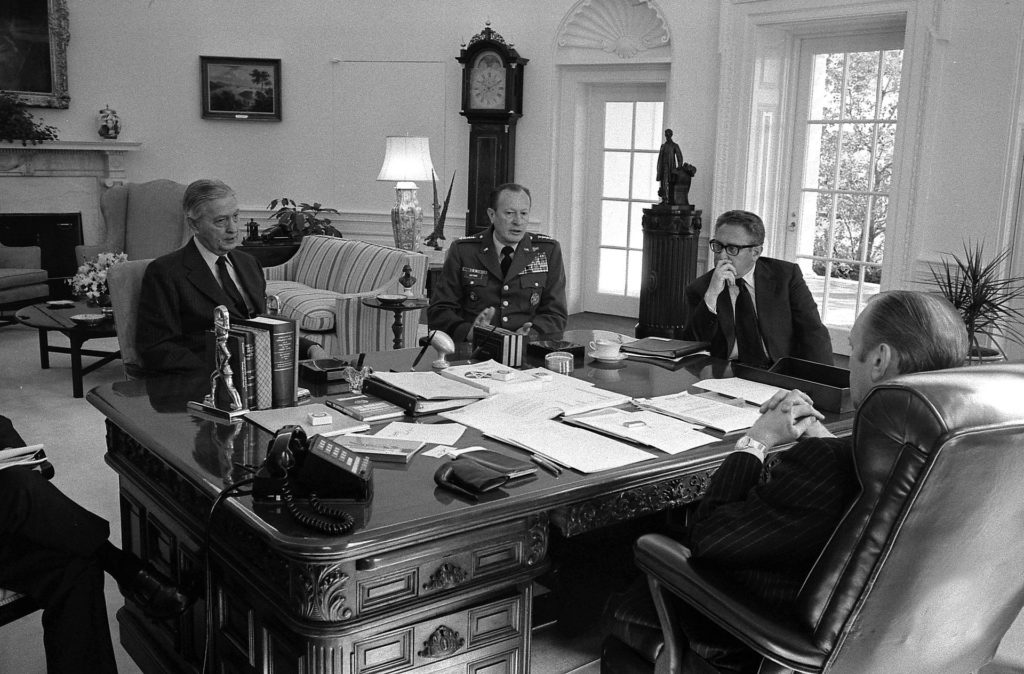 And yet…and yet I must admit that whoever believed in this bewildering – and for an American like me, painful – interpretation of the mysteries of the post- war period in Italy, must have had a reason, however short-lived… let's consider another unsettling – if not outright disturbed – man like the former head of the Secret Service, Adelio Maletti.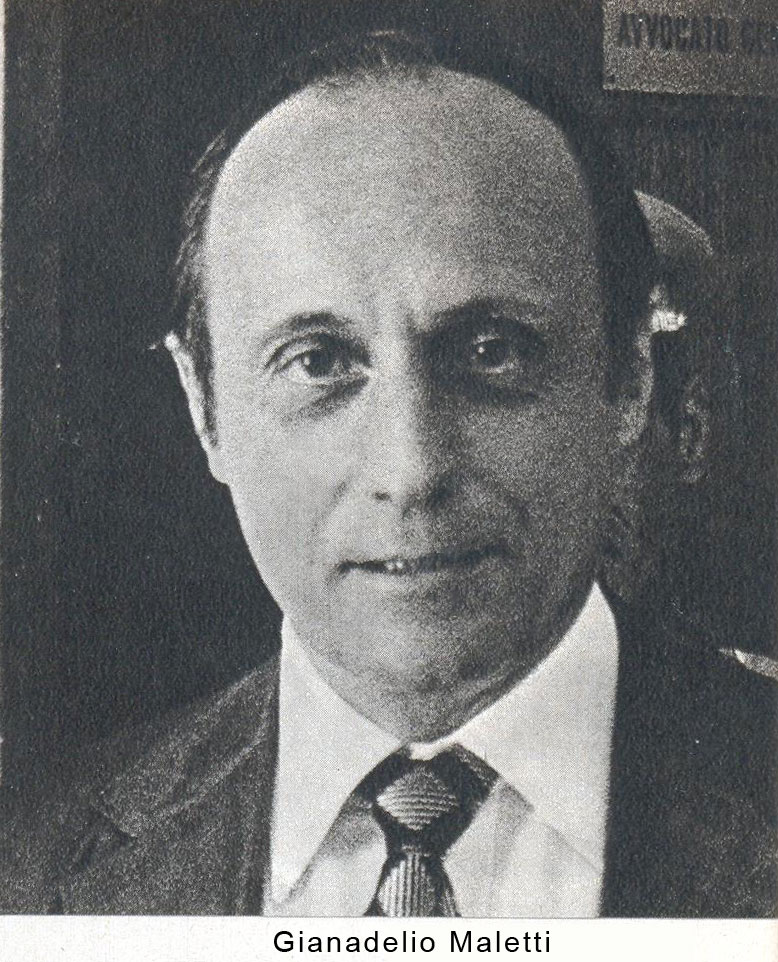 In several interviews, he asserted that the CIA was behind the massacre of piazza Fontana and the Italian massacres in general. However, before the Parliament Committee on terrorism, he declared that he did not have any proof of relationships between the CIA and the Ordine Nuovo movement, and the only anomalous conduct appeared to be that of an American military officer who, for one summer, had kept in touch with Italian military officers from the North. How about names, dates, and places?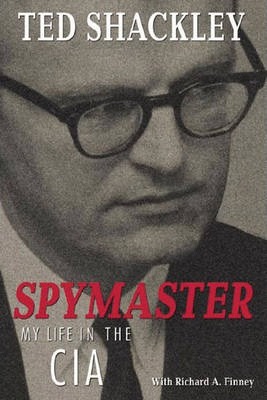 There was nothing. And when they asked him if he had any evidence or at least clues about the CIA planning the massacres in Italy, his shocking answer was: "Evidence? I have none, it's just a feeling." Not knowing how to justify the subversive American influence in Italy, at a certain point Maletti told the Committee that as far as he knew he had been fired on the spot due to the direct intervention of the US Ambassador. What was his name? they asked. He answered: Gram, I think. No, his name was Martin Graham. The general was very careful not to say that, according to two investigations of the New York Times and the Stampa di Torino, in 1972 Graham had given him 800,000 dollars under the table, which I think are about 30 million dollars today…How bizarre that that same person should fire him. And let me say one last thing about the general: even Maletti thought it was wrong for Umberto Federico D'Amato, head of the legendary Confidential Affairs Office, to have confidential relationships with the Americans… I'm sorry, but WHO should he have had contacts with? Umberto FDA was, for better or worse, a hero of the Republic, and he really had relationships with the Americans… and even with people who terrified the American Ambassador in Italy at that time and also many Presidents of the United States (since Ambassadors and Presidents change, but the real puppeteers pulling their strings do not). For example, Hugh Montgomery or Theodore Shakley did not stay at the Embassy when they were in Rome, they would rather stay at his place because they did not trust a certain, radical chic trend which had always existed in Via Vittorio Veneto 121 – which goes to show that the US Embassy is anything but a unilateral monolith – and furthermore for them it was outrageous that the Italian secret service lay in ambush – something that they, pardon me for saying it, so untastefully still do – on the roof of Hotel Savoia, opposite to the Embassy, to photograph any officer entering or exiting.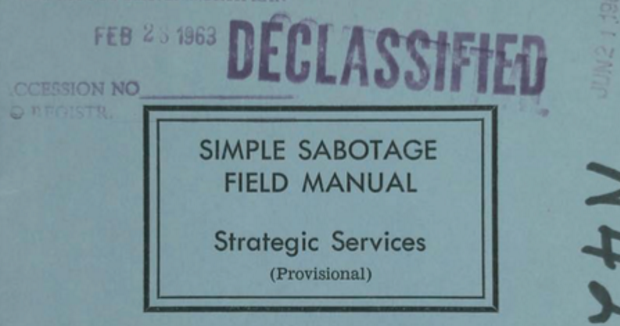 I'm taking too long and so I shall skip many issues that would each deserve a book, as is the case with another grotesque alleged CIA agent (according to the Italian press), Carlo Rocchi. He was in reality a real estate agent in Milan who despite that, if asked might have even confirmed any allegation, all caught up in self-referential fantasies… luckily Ferdinando Pomarici, a judge whom I do not hold in high esteem but who took his job seriously, acquitted him from all the self-incriminations of planning coup d'etats together with the CIA "because they are unfounded." Interestingly, more than 10 years ago the ideologist and creator of the 5 Star Movement, Beppe Grillo, dedicated to him almost an entire edition of his Blog, as a dismal symbol of the CIA in Italy.
This was quite the paradox, coming from a person who, shortly after that, visited the American Embassy in Rome and kept going there hundreds of times in the years to come, to ask what he was supposed to do, how he was supposed to act… and perhaps, when over 10 years ago the internal analysts of Via Vittorio Veneto – and I deeply regret that these documents are still classified – predicted that in a dozen years his movement would become the first party in Italy, they demonstrated how American influence in a country (which I obviously consider as mine too, being an Italian-American) is more sophisticated and structured than suggesting or entrusting a C4 explosive to some minor or nostalgic psychopath. I'm not here to make any insinuations or suggest leads, but perhaps some Italian investigative journalists (among which are the very good Gabriele Paradisi and Paolo Cucchiarelli) should reflect on why the former Ambassador, Gadner, in his nice though a bit flat recollections on his mandate in Italy reported that he had terrible problems with the State Department.
It was not because he declared his love and esteem for the then still communists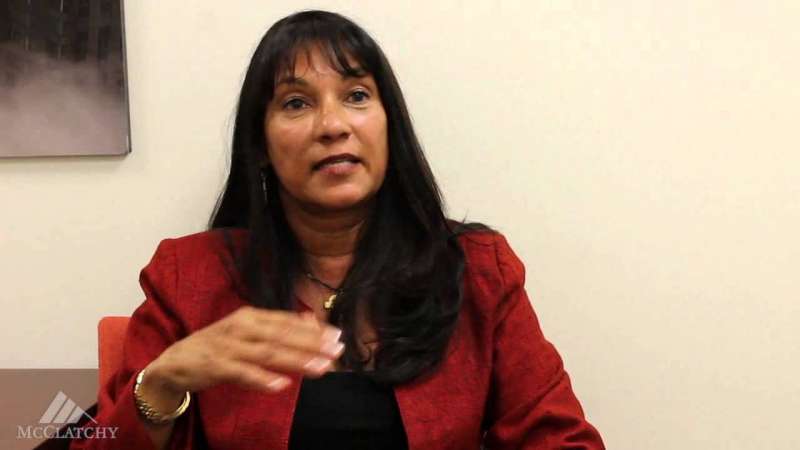 Veltroni, Fassino, D'Alema and company, but because of a photo that was published without him knowing –or maybe not?- on his book on Italy. The photo showed 3 NATO generals and the Head of CIA at that time in Rome, getting worked up and harshly instructing a pretty boy who at that time was just a little older than 20. That boy with a bold smile was Silvio Berlusconi.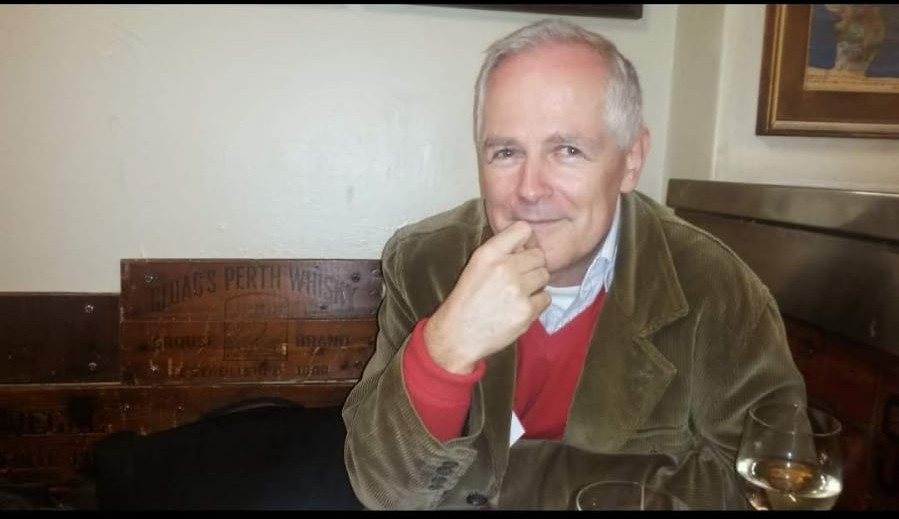 At this point, obviously I should talk of the only acclaimed – if one were to believe the fantasies and Homeric fables of Italian reporters and magistrates, who are with no doubt very competent – black CIA agent in Italy, Roland Stark. At this point, I should also talk about a conflict of interest, because it is true that during the 1977 uprising in Bologna I got to know him very well. However, should they analyse the (surely recorded) phone call received by the Police Headquarters of Bologna in 1975, when the 5-Star Baglioni Hotel asked for a check on a strange American who drove a Ferrari and yet did not have the money to repair its broken door and stored in the suite where he stayed with his beautiful fiancée, millions in strange chemical equipment, they would discover that the voice was mine, since I did not support his actions and had distanced myself from him. The man whom I believe to be the best English investigative journalist in Italy, Philip Willan, when writing his book asked me a detailed description of how I laughed at Stark when, after having been introduced by the local Autonomia operaia movement in Emilia, he asked me to work with him as a CIA agent. He showed me a ridiculous American antinuclear badge as proof (which instead convinced an honest magistrate like Judge Giorgio Floridia). I replied that the CIA agents abroad did not go around with a badge, but they have a memorised satellite ID code. I added that the sad truth was that Stark was just a sly, brilliant criminal chemist who succeeded in reducing the price of a dose of LSD from 500 to 5 dollars, and you can imagine with what beneficial effects for the youth…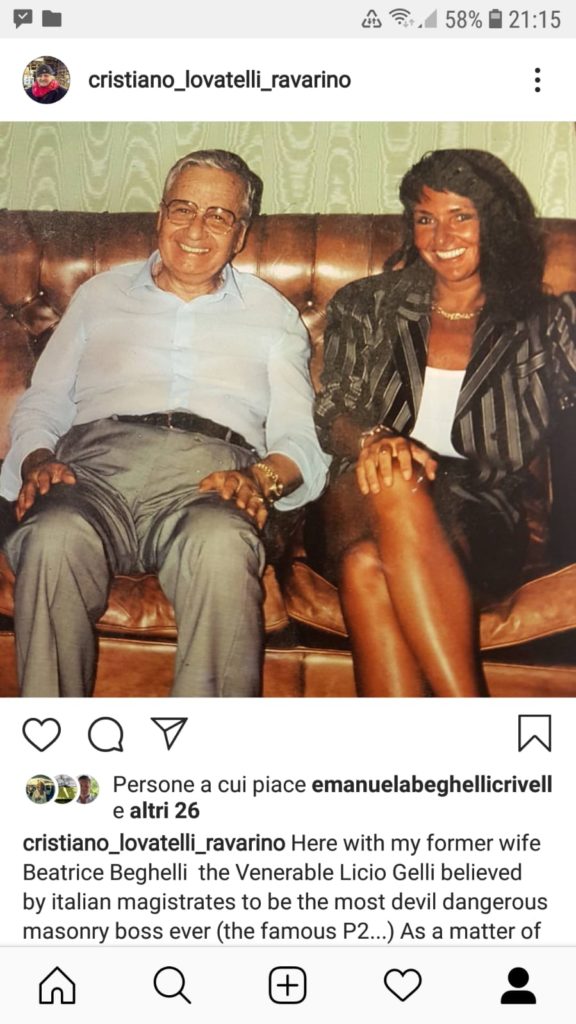 Please bear with me as I shall end with an Habemus Papam… finally with the Abu Omar – let's call him by his real name, Hassan Mustafà Osama Nasir– abduction, we caught the CIA agents with their hand in the cookie jar… But it's not that simple.
Everything started from the fact that when they were taping Abu Omar, the Italian investigators thought that he spoke in Egyptian Arabic. But he was actually speaking a Beja and partly Nubian dialect, two dialects that are almost incomprehensible to the Arabs themselves… and I'm sorry if the American system knew this because it intercepted through its military satellites, overstepping its authority by interfering with a national sovereignty (even though, from what I know – I apologise to the judges present if I am saying something stupid – you are liable to prosecution only if you illegally intercept from the inside of the telecommunication system of a country, not from the outside). However, this is a sign of extreme secrecy and importance of an operation…. The American specialists realised that a terrifying sentence like "we will have enough enriched uranium to exterminate"… (Nubian) was translated into Egyptian Arabic as "we have enough white paste to spread out"… that is, cocaine instead of the atomic bomb. Unfortunately, what happened? It was Jeff Castelli who was handling it all. Was he the head of the CIA in Rome? Yes, he was. Does this mean he couldn't possibly be a crook? No, it doesn't. He had already manipulated, not to say cheated, at the time of the Nigergate. On that occasion he endorsed the false information that there was uranium in Iraq for nuclear purposes; such information had been given to a very complacent Pollari by a police officer expelled from the military, a thief and a cheater known as Rocco Marino, who stole stamps and papers registered at the Niger Embassy.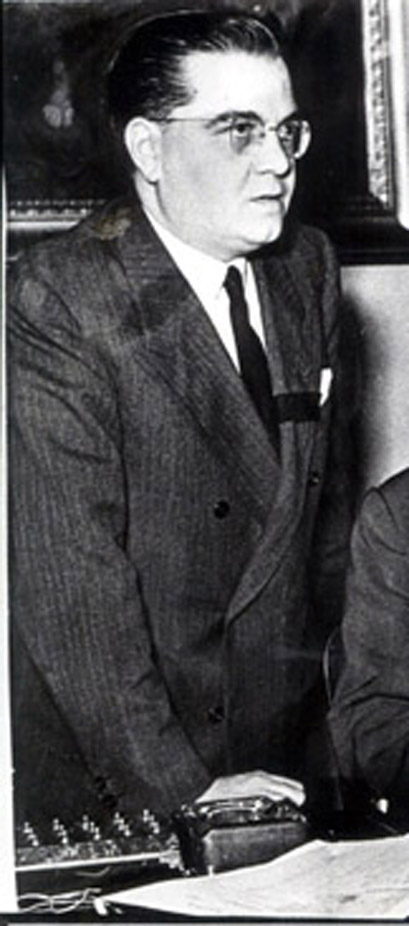 Then Pollari gave it to a most willing M16, which gave it to a very pleased State Department, which gave President Bush the pretext for declaring war against Iraq—was it true or not that it was Castelli who guaranteed that the exact translation had to be done in Nubian language? I don't know, but what I know is that the exfiltration team was composed mostly of Sismi agents headed by one of the real Italian 007 agents, Luciano Pironi, who was even capable of understanding and speaking the American dialects… By the way, he was a close friend as well as next-door neighbour of the investigating judge, Armando Spataro… But isn't there a conflict of interest? Apparently not, since in the end they acquitted all
the police officers for State secrecy, and instead convicted some mere contractors (no matter what they say, the CIA certainly will not dirty its hands on the field) and sentenced the presumed CIA heads like Castelli to 7 years in prison…. I must be honest.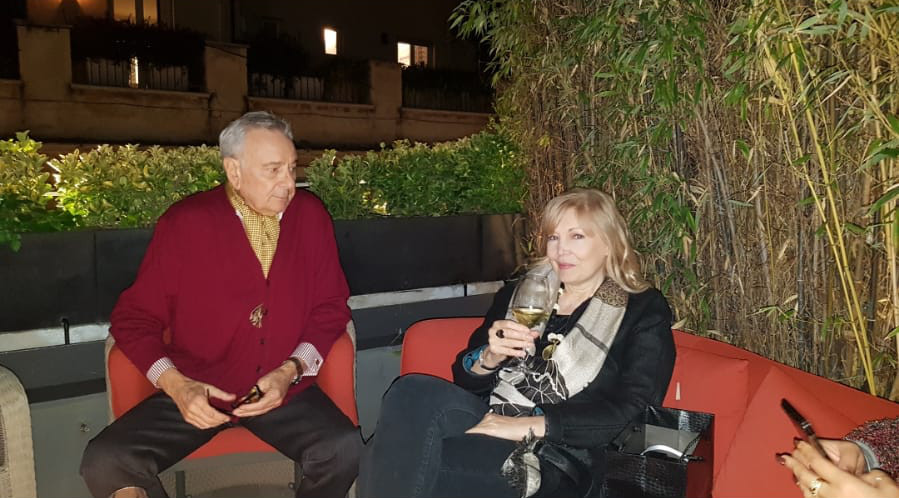 7 years were inflicted also to Betnie Madero (not surprisingly called "snake" in the embassy), which is something I am not sad about despite being her co- citizen… she lived to demonstrate that she was much more than just a simple Embassy secretary and she was capable of barking, "What the bloody fuck are you doing here??" if someone like me entered a loo in Via Vittorio Veneto. Another thing altogether was another 007 CIA agent, the extraordinary Sabrina de Sousa, who was sentenced to smaller prison terms… who as you can see, at almost 70 years of age is still as beautiful as an actress… and who also speaks 5 languages… imagine what she was like at the age of 30… and many forefront politicians, inventors, journalists, magnates, and magistrates of half Europe – Italy included – are well aware of this, as they fell in love with her not knowing that there are micro cameras that can be as big and as as subtle as half a finger nail and that can be pasted on like stamps and with micro-batteries that can last even for a month…. As far as I know, Random House offered her 20 million dollars for her memoirs. But Sabrina refused with disdain. She's in good shape and in the end she is only almost 70 years old. And she wishes to live many more years. That's all. Gentlemen, have a wonderful life. If you can.
CRISTIANO LOVATELLI RAVARINO